Our Story
The Children's Preschool is a hidden gem nestled in Glenhaven. We are small, family owned and loved, offering a bespoke early education and care service.
We are open 8:30am to 4:30pm, Monday through Friday, during NSW school terms, for 39 children aged 3 to 6 years.
Our Vision
The Children's Preschool will lead the way as an advocate for all children.
Our Mission
In partnership with communities, offer a haven for children to learn, filled with happy memories, that facilitates respectful, compassionate, intelligent, and sustainable future global citizens.
Our Purpose
The Children's Preschool views children's learning as an evolving and collaborative process of people, communities, access to quality environments and experiences as being influential in the early years of a human's life cycle.
Service Philosophy
"The Children's Preschool believes that every child has the right to a happy childhood filled with beautiful memories, created in a loving, nurturing environment, supported by educators and families collaboratively understanding the uniqueness, essence, complexities and sometimes challenges in the early years. Together we will embrace the spirit of the "here and now", in children's lives, foster a sense of belonging, rejoice in their being and who they are becoming.

Fundamental to our belief is respect for people and our connection with the earth. As Australians we have much to learn from the traditional custodians, acknowledging and paying respect to our Aboriginal and Torres Strait Islander elders, past and present on whose lands we live and learn.
We hope to promote wellbeing, a strong sense of interdependence, optimism, and aspiration, as we guide and develop children in their abilities as knowledgeable and critical thinkers, to become compassionate, sustainable global citizens and future leaders.

The Children's Preschool Philosophy is underpinned and encompassed by a culmination of theories and philosophies, such as Bronfenbrenner's Ecological Systems Theory, Reggio Emilia, Montessori, Erikson, Vygotsky, Gardner's Multiple Intelligences, Forest Schools, and current research.

Furthermore, we are guided by the Australian National Early Years Learning Framework Belonging, Being and Becoming, the National Quality Framework, National Education and Care Regulations and The United Nations Convention on the Rights of the child."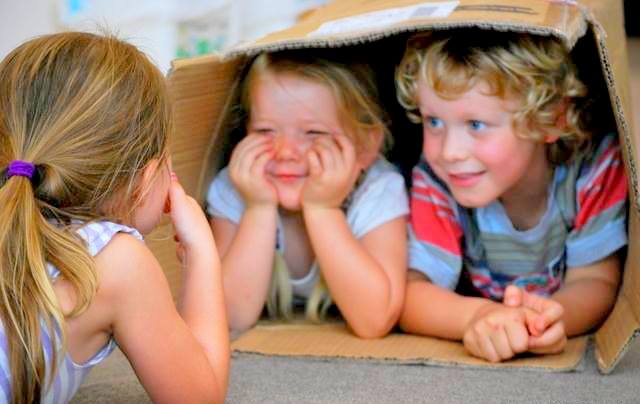 © Copyright The Children's Preschool Pty. Ltd.