Questions often asked by families...
How many children attend daily?
We are licenced for 39 children each day.
What are the ages of the children that attend?
Children are aged 3 years to 5 years.
What time does the centre open and close?
8:30am to 4:30pm, Monday to Friday.
How many weeks is the centre open?
48 weeks
When do you close?
We close for 4 weeks, during the holiday period from December to January.
What are the educator to child ratios?
In NSW the ratio's for children aged 3 years to 5 years are 1:10. That is one educator to ten children.
We offer above the National requirement for educator to child ratios.
Are all educators formally trained? All educators possess a qualification ranging from a Certificate III and Diploma in Early Childhood Education and Care or a Bachelor's Teaching Degree in Early Childhood.
Is TCP an approved service?
Yes
Will I receive the childcare benefit or rebate?
The childcare benefit (CCB) and Child care Rebate (CCR) are available to eligible families. Families will need to apply to Centrelink to recieve these benefits.
Do I have to pay for sick days or when my child is on holidays?
Fees are payable for everyday of your child's enrolment, including sick days and holidays.
Do I have to pay for Public Holidays?
Yes, Families are required to pay for evey day of their child's enrolment, including Public Holidays. Centrelink provides CCB/CCR for 42 allowable absences per year, inclusive of Public Holidays.
As a courtesy, if your child's enrolled day falls on a Public Holiday, TCP will offer you a make up day.
I want my child to attend one day of preschool, is this possible?
Our 'Attendance Policy' is that children attend a minimum of 2 days per week. This enables children to develop confidence in the educational program and relationships with their peers securely.
Do I have to provide food?
Yes, families provide morning tea and lunch for their children. TCP fosters a low waste nude food policy and will guide you in ensuring healthy meals are provided.
Is there a planned educational preschool program?
Yes, Children will engage in a range of intentionally planned and spontaneous activities from 9am to 3pm. These include Science, Technology, Reading (literacy = reading and writing), Engineering, Art and Maths, through our STREAM play based educational program.
Do the children spend much time outdoors?
Our program is guided by the weather and children are able to access the indoor and outdoor program from 8:30am to 4:30pm.
My child has an additional need. What support do you offer?
We may be able to access support through the NSW Inclusion Agency to ensure that your child is included in every aspect of the daily program. We can also assist you with referrals to allied health practitioners and early intervention specilaists.
How will TCP communicate with me about my childs day?
TCP implements the use of a digital application called 'Kinderloop', which is a simple, secure way to communicate with families. Kinderloop is a platform which allows interaction quickly and effectively through any smart device e.g. iPhone, android, ipad.
Benefits:
Families create their own private login and password.

Families receive current information about children's individual development.

Stay current with all TCP events via notification on the free app and in real time.

Family members can continue the learning with their children at home, creating a continuum of care.

Families can talk to educators, share pictures and stories about their child's experiences.

Families can securely invite additional family members worldwide to view their child's Kinderloop.

Improves understanding of each child's interests and abilities so they receive even better support.

Deepens relationships and strengthens communication between educators and families.

Creates a story of your child's learning that travels with your child and can be accessed by you forever.

Enables children to learn about themselves and share their day with their families.
You can find out more about us on our Facebook Page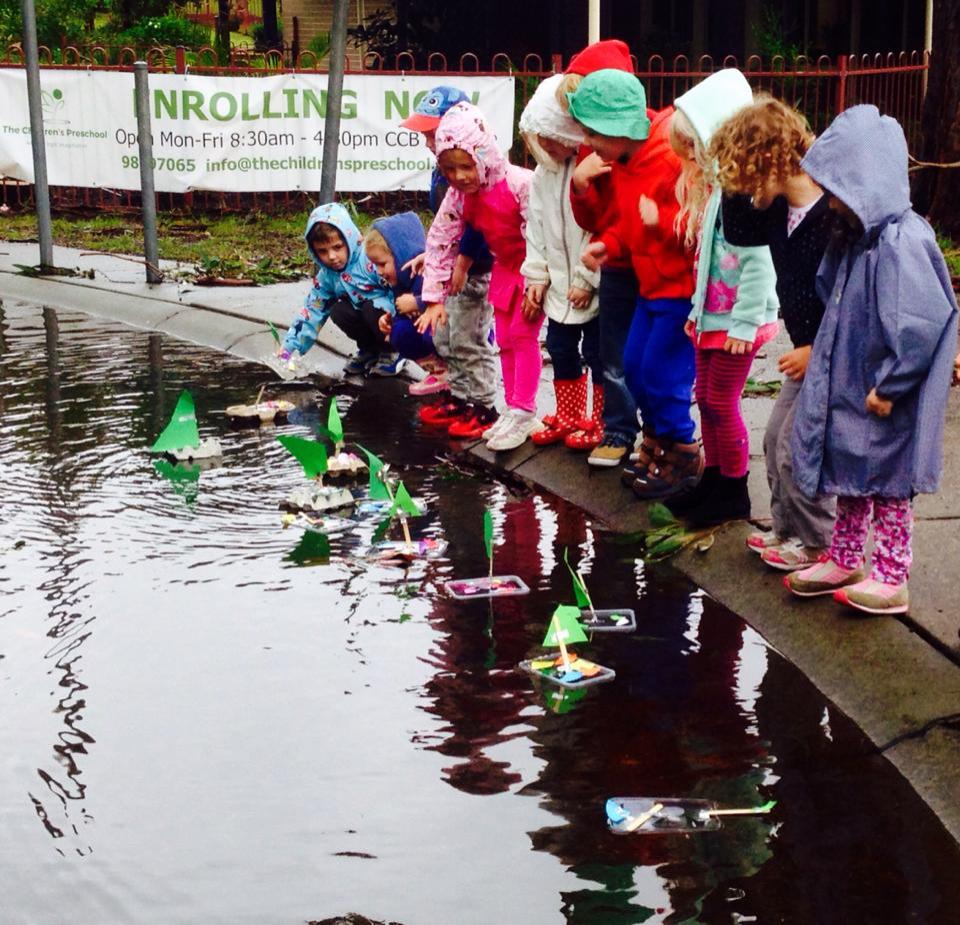 © Copyright The Children's Preschool Pty. Ltd.