We are a 39 place centre
Our children are aged 3 years to 5 years.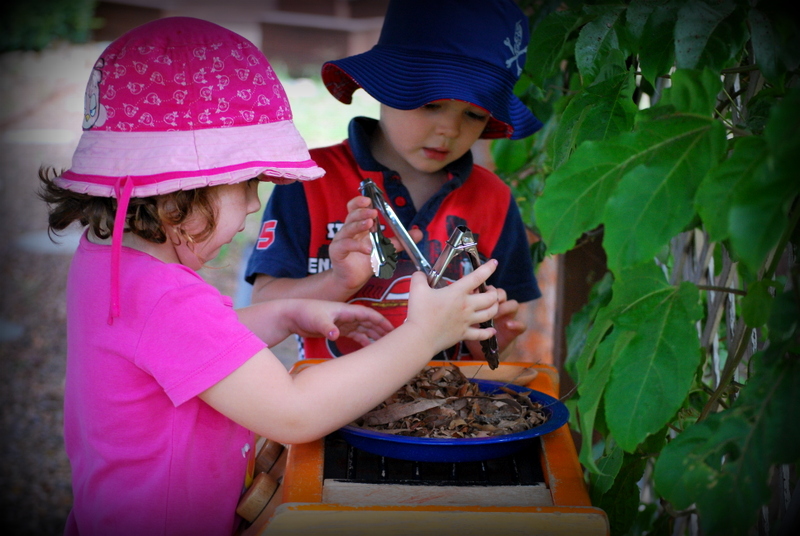 The daily fee is $73
The annual administration fee is $80
We are open 8:30am to 4:30pm, Monday to Friday.
We operate for 48 weeks, closing for 4 weeks from December to January.
You can visit our preschool on our Directors administration day, which is Tuesday between 10 am and 2pm by appointment. This is necessary because our Director is 'hands on' in the learning environment on all other days of the week and forms part of the educator to child ratios as per National Law and National Regulations.
We offer above the National requirement for educator to child ratios.
All educators are formally trained and will possess either of the following: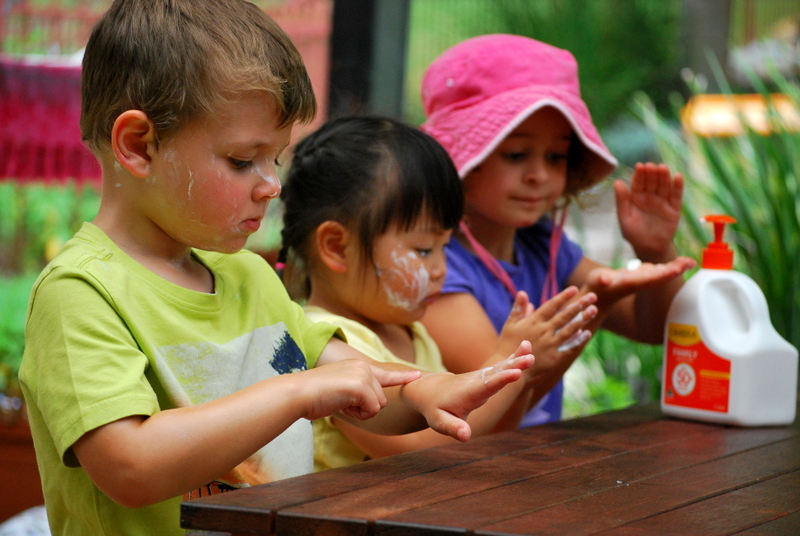 Certificate III in Early Education and Care
Diploma In Early Education and Care
Degree in Early Childhood Education.
The Childcare benefit (CCB) and Child care Rebate (CCR) are available to eligible families. Families will need to apply to Centrelink to recieve these benefits.
Fees are payable for everyday of your child's enrolment, including sick days, holidays and public holidays. Centrelink provides CCB/CCR for 42 allowable absences per year, inclusive of Public Holidays. As a courtesy, if your child's enrolled day falls on a Public Holiday, we will offer you a make up day.
Our Attendance Policy is that children attend a minimum of 2 days per week.
Families provide a healthy morning tea and lunch in separate containers and water bottle with a sealed lid for their child. All items must be clearly lablelled with your child's name.
The natural environment offers an abundance of gardening, horticulture, numeracy, literacy an science learning opportunties. Your child may get dirt and muddy. Depending on your child's attendance, we recommend keeping three sets of clothes soley for preschool days. This will enable your child to move freely and will prevent numerous amounts of clothes from being spolied.
We are a sun smart centre and our sun protection policy requires that all children and educators wear clothing that is in accordance with Cancer Council sun safety guidelines.
You are involved in your child's learning every day….
The Children's Preschool (TCP) implements 'Kinderloop' which is a simple, secure way to communicate with families.
Kinderloop is a platform which allows you to interact quickly and effectively through any smart device e.g. iPhone, android, ipad.
Benefits for Families:
Families create their own private login and password, creating your their secure space.

Receive current information about children's individual development, every step of the way. Kinderloop is your child's private portfolio.

Receive updates via the free app notification or email, all in real time!

Stay current with all TCP events as they occur.

Family members can continue the learning with their children at home, creating a continuum of care.

Families can talk to educators, share pictures and stories about their child's experiences.

Securely invite additional family members worldwide to view their child's Kinderloop.

Improves understanding of each child's interests and abilities so they receive even better support.

Deepens relationships and strengthens communication between educators and families.

Creates a story of your child's learning that travels with your child and can be accessed by you forever.

Enables children to learn about themselves and share their day with their families.
We welcome family involvement and encourage families to stay and play. We understand how busy families can be so we work with you. You can be involved at a level that your family feels comfortable and suits your lifestyle. Some ways you can be involved are helping with art and craft activities, working bees, fundraising, gardening or perhaps you have a special interest you would like to share with the children.

If your child has additional health needs, we can offer you assistance. Depending, on the type of need your child has we may be able to access additional support to ensure that your child is included in every aspect of the daily program. We can also assist you with referrals to medical and allied health practitioners as well as early intervention.
Upon enrolment each child will recieve a broad brimmed hat and a visual arts diary. The visual arts diary will become a collection of your child's work samples that will be treasured in years to come. You will see how your child has progressed during their time at The Children's Preschool.
Sustainability is embedded in our service operations. All communication with families is via email, or through our 'Kinderloop' app. We moved to an online platform for children's documentation, to reduce paper usage and minimise our environmental footprint. We are able to email you wait list and enrolment forms should you enrol your child. We turn the lights off if there is enough natural light. If you visit us and it looks like there's no lights on, you will know why!

We endeavour to reduce, reuse and recycle in our daily practice.
You can find out more about as on our Facebook Page
https://www.facebook.com/thechildrenspreschoolaustralia/
Parent Testimonials..
" TCP is an amazing centre with the most dedicated and caring team of educators. I moved my son from another centre & it was the best decision I've ever made. The grounds are fantastic for young exploring minds and they have plenty of room to run & play. There is always something different happening inside to keep the kids interested, whilst learning. My son is more confident, so much happier about going to preschool and every educator greets you with a warm smile and can tell you something that my son has done on that day! Each & every educator should be commended on their passion and dedication to teaching and lovingly caring for our most precious little minds!!"
Parent .... Kerry (Glenhaven)
'Such a beautiful preschool, with a team of educators who are all very professional, wonderfully caring & nurturing & are always engaging with the kids. I moved my daughter to TCP from another preschool & it was the best decision I've ever made, she's gone from having quite severe anxiety which was disrupting her everyday life to now being a very confident happy child again."
Parent .... Liza (Glenhaven)
© Copyright The Children's Preschool Pty. Ltd.